Homeland Forensics, Inc.
Homeland Forensics is pioneering
the future of forensics and security by
fusing collaborative social networking
with forensic computing.

When joined together with a shared
forensic purpose and with automated
forensics tools all users of personal
computers and digital communications
devices, including smart phones or
tablets, are capable of unprecedented
forensic discovery, record-keeping,
and investigation.

We call these new capabilities FORENSIC SEARCH and our motto is "Investigate Yourself!"

Enterprise Solutions
preEmpt 2.0 Enterprise protects corporate desktops and servers with a unique Windows security solution that proactively fixes security flaws, protects against unknown worms, viruses and other malware, is easy to manage through Active Directory, and works seamlessly with legacy Antivirus and Spyware deployments.

Home & Office
preEmpt is the last word in proactive Windows Security. Fix the security holes in your Windows PC once and for all with Active System Hardening technology found only in preEmpt. Home office users can also enjoy the same protection at a fraction of the cost of individual copies.
Partners
Partnering opportunities with Homeland Forensics are numerous. Whether you are a Reseller, OEM, ISV, MSP, or would like to pursue a technology alliance, our proven partnering programs will deliver value and time to market advantages.








Security Research
Homeland Forensics is one of the world's leading forensics and security research organizations, and forensic analysis is the heart of Homeland Forensics. Homeland Forensics identifies vulnerabilities within complex technology and develops solutions to those vulnerabilities.
Forensics
Homeland Forensics is a proven leader in today's most sensitive and demanding technical and scientific fields. Whatever the issue, wherever the legal jurisdiction, our team will deliver compelling legal arguments and analysis, certain to influence the outcome of your case.








Support
We receive many support questions every day covering topics such as installation, compatibility, or functional usage. The question you have may very well already be answered within our Knowledge Base.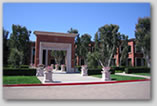 Company
Homeland Forensics was founded in 1999 and has built a reputation as one of the leading security and forensics research firms. Homeland Forensics' patent-pending technologies and world-recognized security research are the foundations of security products like preEmpt 2.0 that helped create the Host Intrusion Prevention market.